Hermes wins this week's HoH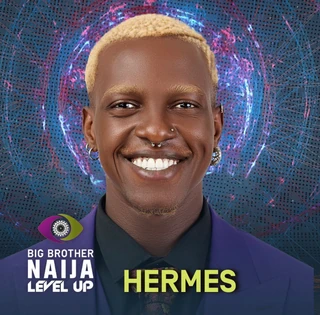 The housemate gets immunity from this week's eviction. Sheggz continues his reign as this week's tail of the house.
As tail of house, the housemates have been instructed to send him on 'decent' errands or risk punishment from Big Brother.
Chichi, Chomzy, Eloswag and Hermes qualify for round two
The housemates will compete for the final stage of the game.
The Head of House games is live !
This time, the housemates played together in a two-round game. The winner tonight gets a Showmax movie date in addition to the established perks of HoH.
Doyin blows hot over Chizzy's comment
Doyin lost it with the housemates for a few minutes over fresh claims about her involvement in housemates' relationships.
Sheggz and Bella clash
The sweethearts gave viewers another dose of their triggering arguments this time over a brief clash Bella had with one of the housemates. Click here to see details.